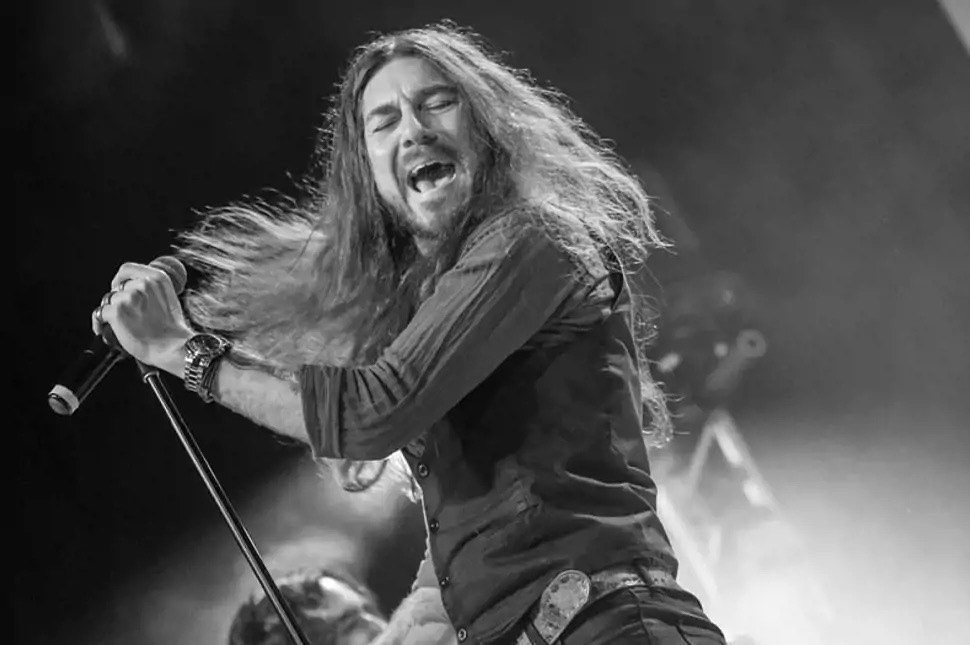 In 1977 ACDC said "Let There Be Rock" and Simon Meli was born.
Simon's Maltese grandmother initiated all things music and his father filled his young ears with legends such as Deep Purple, Led Zeppelin, Canned Heat and many more.  It's no surprise that he found himself dreaming of a life of rock and roll starting with a bass guitar in the high school band before turning up the heat in 1996 with the Soda Caesars.
Simon continued to hone his craft and sometime around 2000 he truly became a front man.…the short haired, timid school captain had morphed into a long haired, flare wearing screamer singing notes he'd never sung before and discovering his own vocal toolbox.
Simon supported Bon Jovi, Paul Weller ( Style Council, The Jam) and toured 3 times across Europe  before being scouted to audition for The Voice in 2013 where he not only scored a four chair turn but went on to become a much loved finalist.
Simon has sung alongside Angry Anderson, Ross Wilson, Jessica Mauboy, Shannon Noll, Mark Gable, Richard Clapton, Jimmy Barnes, Deni Hines, Christin Anu, Jeff Martin, The Badloves, Steve Balbi, Jon Stevens, Peter Northcote, Dario Bartolin, The Baby Animals, Dave Leslie, Lachy Doley, Clayton Doley and many more. He's graced the stages of The Opera House, festivals, arenas and gritty pubs. Over the years Simon has developed his own unique and soulful sound often tonally compared to Robert Plant, Ian Gilan, Lou Gramm and Paul Rodgers.
Drum Media wrote 'He is the most Charismatic singer I've witnessed in a long time, not only does he know how to work the stage and engage the audience, he also has the vocal goods'.
We've backed up a truck and are ready to take delivery of those goods…welcome to our Filthy Family Simon!