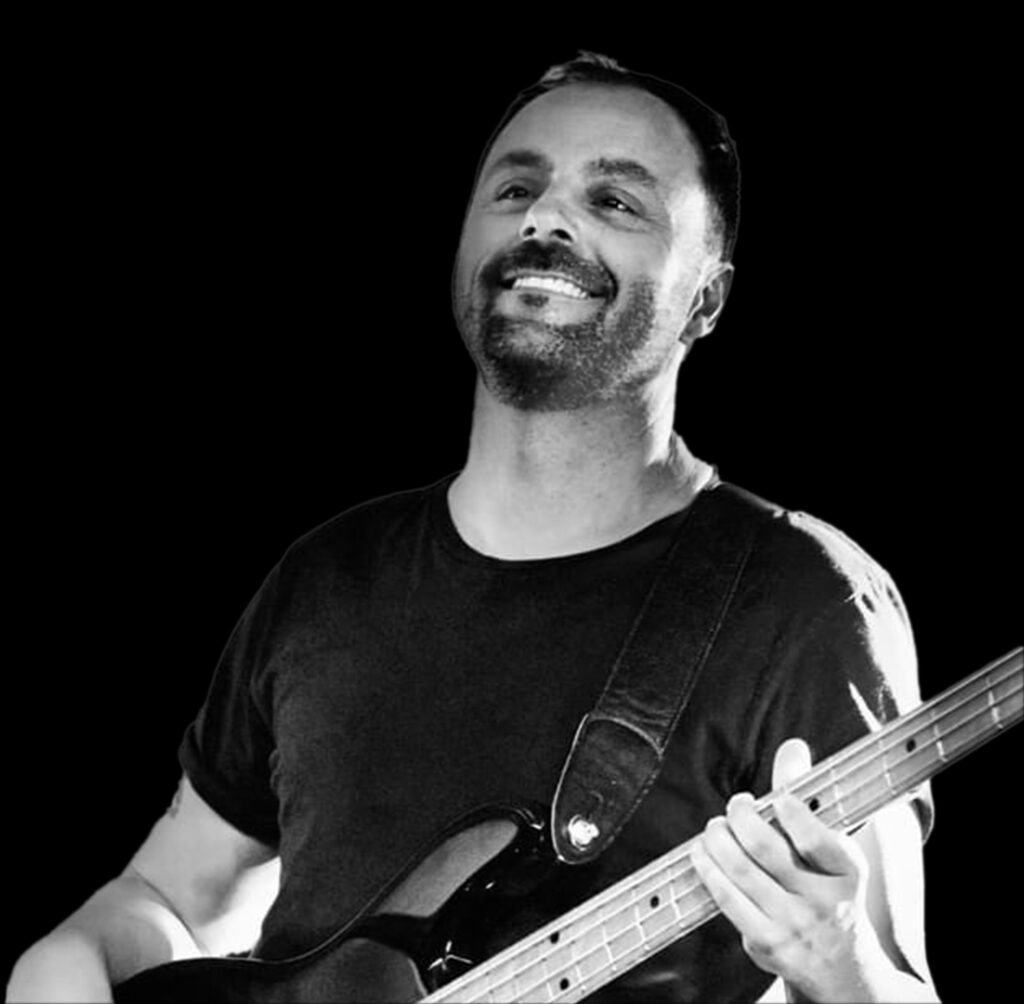 Introducing Lee Novak, our newest member, stepping in on bass.
Lee spent many years hanging out in a Savage Garden so he should feel right at home in a band of Filthy Animals!
Lee picked up the bass guitar at 12 years old and, after a few years playing covers at festivals and school events, landed a casual job in a guitar store. It wasn't long before he was juggling school, work and a busy schedule as an active musician thanks to the contacts he made in that casual job.
A few years, bands and tours later, he auditioned and became the full time bass player for Savage Garden…. and so began a whirlwind schedule of promotion and concert touring that would incorporate 3 world tours with Savage Garden and Darren Hayes.. as well as the closing ceremony of the Sydney 2000 Olympics.
Lee has recorded live and studio albums, played with the Sydney, Melbourne and Tasmanian Symphony Orchestras and today is in high demand as a session musician and still loves performing live. Lee also mentors young musicians through various youth programs.
If you love Savage Garden's Break Me Shake Me, you'll have seen him rocking out in that video. It's a killer bassline and a monster rock song… wait til you hear him smash that one out with The Filthy Animals!
We are all super excited to have him on board!