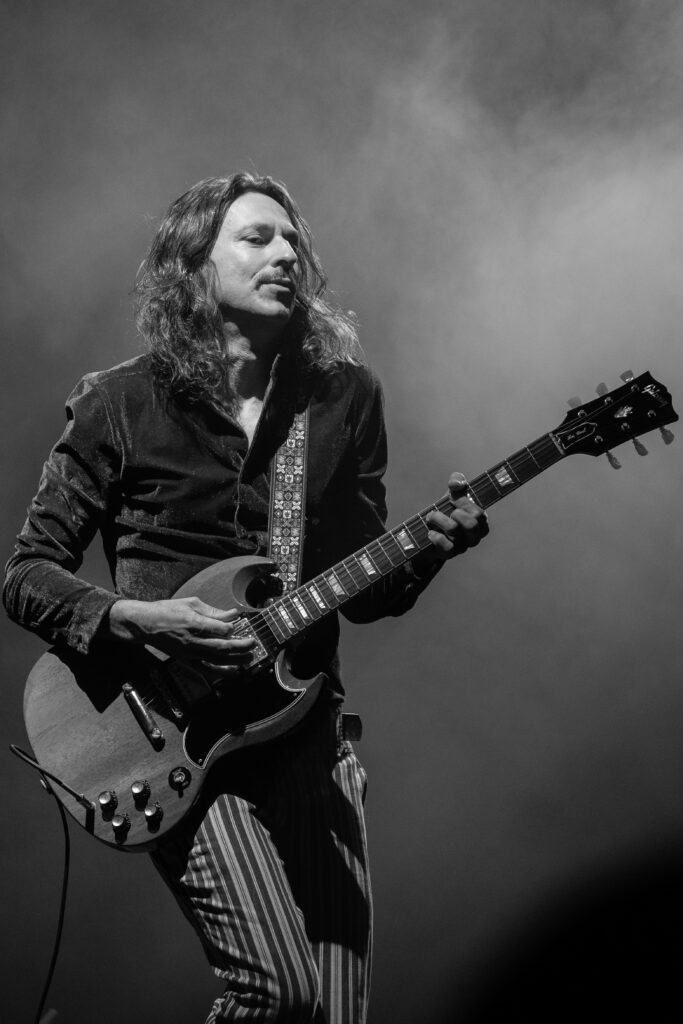 For Jak, it all started when he was 11, after a run in with The Police at The Hordern Pavilion – the band, not the actual police! By his mid-teens he was regularly gigging around Melbourne before being snapped up by Daryl Braithwaite to tour his 'Edge' album.
In 1990 Jak helped found The Badloves where he developed his signature bluesy/psychedelic sound we all love!
Jak went on to join The Whitlams in 2001 with whom he's recorded 4 albums , played with symphony orchestras and recently celebrated the 25th anniversary of 'Eternal Nightcap'.
Highly sought after as a session guitarist and backing vocalist Jak has performed with Barry Gibb, Olivia Newton John, Richard Clapton, Leo Sayer, Kate Ceberano, Wendy Matthews, Jimmy Barnes, Steve Balbi and many more.
You can also hear Jak with Rod Stewart, Chris Cornell and Regina Spektor on 'Beatbugs', an Emmy award winning animated Beatles series. Jak was the Music Advisor on the critically acclaimed biopic Friday On My Mind- The Story of The Easy Beats and is currently the Music Director and Lead Guitarist for the Sunset Sounds Live concert series. Then there's Jak the solo artist…check out 'Bombs' – it's unreal!
He's a busy man so we are thrilled to have squeeeeeezed our way into his schedule!