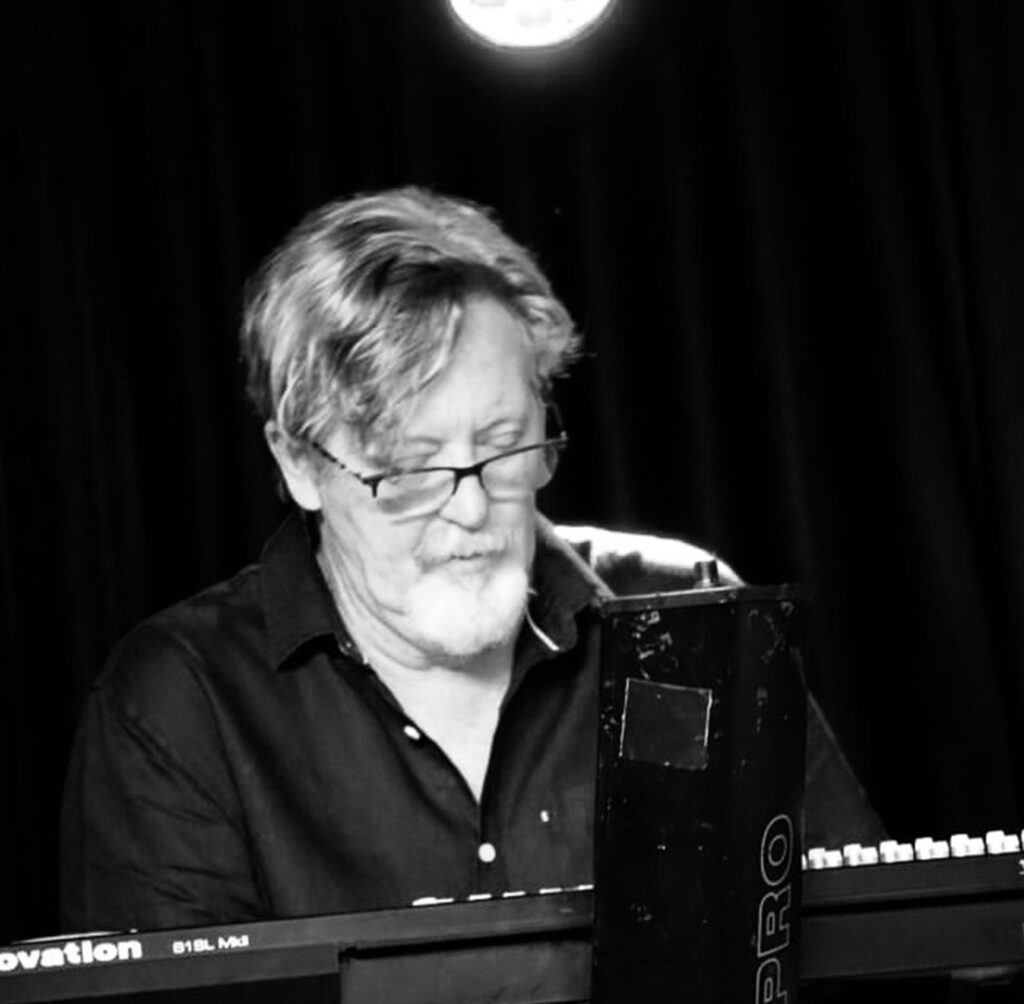 Introducing Glen Muirhead on the keys with The Filthy Animals…you'll find him on stage, behind his rack of keyboards, adding that secret ingredient to the songs you love!
Glen was an original member of Brisbane duo Solid Citizens with whom he moved to Sydney, then onto London to record and release 2 singles.
Glen's work as a session musician led to overseas and local work on national advertising campaigns as well as many film and TV soundtracks…including 2 seasons of The Equaliser. He has composed award winning music for Australian documentaries and his talents have taken him all over the world including Europe, Africa and the USA.
His command of the synth, love of Hammond organ and mastery of the piano led Glen to tour with many Australian greats such as Eurogliders, James Reyne, Troy Cassar-Daly, Jon English, Jenny Morris, Wendy Matthews, Ian Moss, Brian Cadd and Cotton, Keays and Morris.
Glen's a keyboard wizard and the Filthy Animals love the magic he brings to those classic rock songs!