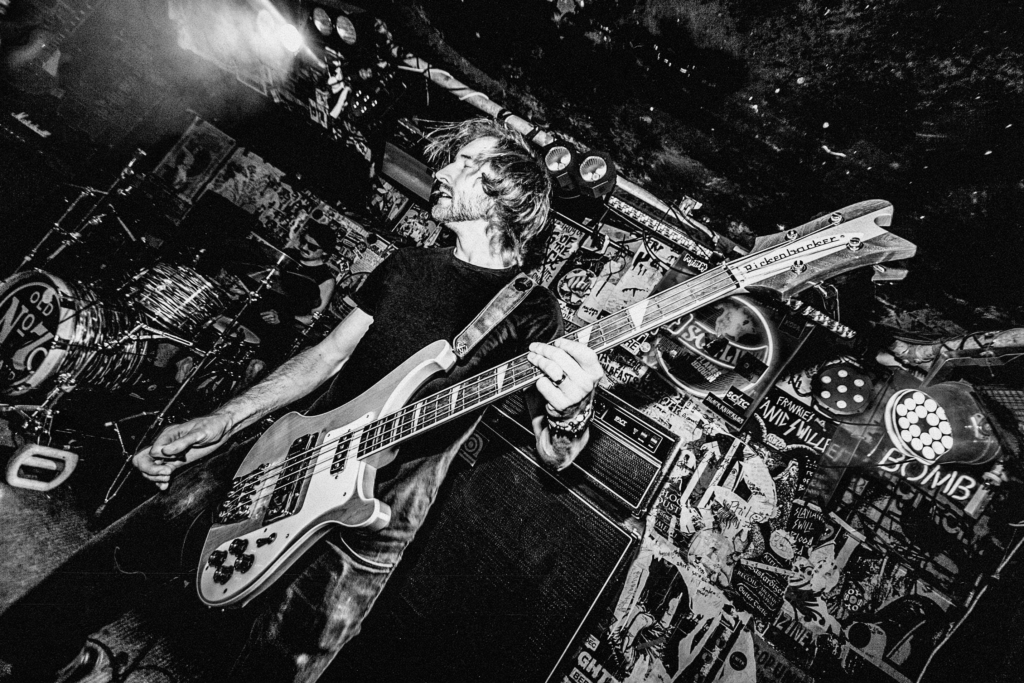 Introducing Bobby Poulton on bass guitar.
Bobby grew up in a household where his father owned nearly every single on the Australian Top 40 from the 1960s to the 1980s… so he's essentially been in training for the Filthy Animals since he picked up his first bass at the age of 12!
Never satisfied with the status quo, Bobby always brings his A-game and is dedicated to the perfection of his craft He's received high praise from some of rock and roll's finest, sharing the stage with members of KISS, Guns N Roses, Thin Lizzy and Whitesnake. In 2018, Bobby joined Grammy Award-winning Australian legends Wolfmother, playing both bass and organ. His recording credits read like a who's who of Australian music!
Bobby's one of Australia's most prolific bass players and his versatility extends to covering all the basses: Electric, upright and synth. With his savage groove, attention to detail, high sonic impact and electrifying performance…we reckon he'll fit right in!
Now that we've shared Bobby's impressive musical history it would be totally ruined if we told you that he's a massive Spice Girls fan…so we won't…but he is.  Step away from the set list Bobby, step away!